NB If you are Resident in Australia please leave our website immediately as we are Not allowed to promote Gambling Services to Australian Residents due to the recent amendments to the Australian Interactive Gambling Act 2001
Australian Casinos Not Seeing Expected Growth
With online casinos now more popular than ever, it's clear that the traditional casinos are being forced to readdress the way they do business.
In Australia, casino bosses have come out to claim they feel their venues aren't seeing the sort of profits they feel they should be. The most recent has been James Packer, owner of the Crown Resorts, who made his feelings known recently regarding the lack of returns his business has been making.
Having invested significant funds into the company's Melbourne and Perth operations, Crown have been losing out to both the luxury casino resorts that have been popping up throughout Asia as well as the online industry.
As the growth in popularity of casinos continues across Asia, with many of the region's high rollers now choosing to do their gambling at home rather than in one of Australia's casinos - something that had been popular due to the continent's previous restrictions on the industry. Having already spent almost $1.5 billion on projects throughout the country, Crown are set to invest a further $3.5 billion, including a luxury hotel and VIP casino in Sydney Harbour as well as a new hotel next to its flagship Melbourne casino.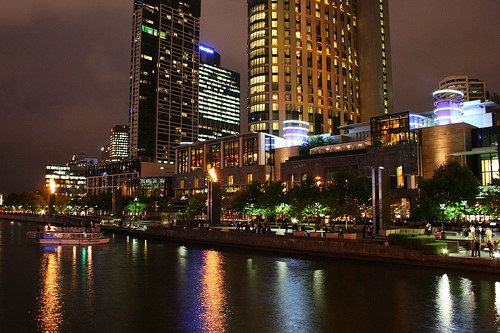 But despite the sizeable investments, Crown haven't seen the sort of profits they would have expected from such a dominant brand. As well as their casinos in Australia, Crown have also seen their profits drop in Macau, which hasn't been helped by the fact that the business' new joint venture, the Melco Crown Entertainment in Studio City, has only been granted 250 gaming tables for the new venue as opposed to the 400 the company had initially planned on.
With their Asian locations now not set to be as profitable as expected, it has placed more importance on the company's Australian venues.
One of the main factors behind the slowdown in popularity of Crown casinos has been the spike in numbers which online casinos have been enjoying over the past five years.
From roulette, blackjack and poker to the huge selection of slot games or pokies, it's hard for the bricks-and-mortar casinos to compete with their online rivals in terms of ease and options.
With so many online casinos now boasting their own apps or access from smart phones and tablets, the new age of betting has resulted in a huge growth in popularity for the industry. Rather than having to physically visit a casino, betting fans are now able to enjoy their favourite casino games from wherever they are, whether it is from the comfort of their own sofa, while waiting for the train to work or sat in the park at lunchtime.
As well as playing host to a bigger selection of games than you could find in a traditional casino, there are a number of reasons why online casinos are now seeing more and more people sign up to their sites rather than go out and visit high street casinos. All of which means the likes of Crown could be forced to readdress how they are going to attract new customers through their doors.